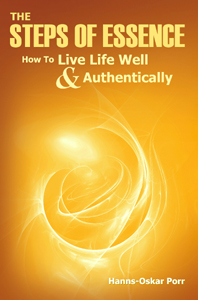 A COMPLETE MANUAL for creating an AUTHENTIC AND FULFILLING LIFE
With well over one hundred exercises, here is a profound and effective self-study course for self-actualization that will help you find your life's way.
By interweaving sound wisdom from philosophy, spirituality and mythology with the best techniques from psychology proven to generate results, this remarkably grounded book gently guides you to
Learn to: Find yourself. Then be true to you. Always.
Become clear on what matters most to you.
Resolve the limitations of your life.
Discover your core "essence" and purpose.
Find your bliss by following the guiding structure of age-old myths about man's Quest for meaning.
Focus a Vision for yourself and act authentically.
Create results through proven techniques from psychology, research into happiness, and more.
Get actively involved and produce positive change by doing the many helpful exercises.
Generate empowering emotions using effective tools from method acting.
Authentically author your life through creative journaling and life-design.
Realize yourself authentically in ways that keep providing continual fulfillment
It's your Life – What do you want it to be?
How to Order
256 pages, 6x9" Softcover, ISBN 978-0-9841064-2-4
The Steps
Step 1: The Call To Action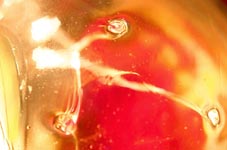 Your search to find a live worth living is like going on a Quest to find a treasured object. We find this theme in many great stories: it is that of Luke Skywalker, Frodo, Neo, etc. And it always starts the same: the unlikely hero lives in a fair land, but soon dark clouds of trouble appear on the horizon and he or she must set out on a Quest--the adventure of a life time. The same is true for you: You have felt it for a long time, some kind of discontent saying that something is not right any longer.
What you have been feeling is "The Call To Action:" it is your conscious calling you to go on your own Quest, the Quest to find and be yourself!
And just like in those great stories, every hero at one point must step beyond a threshold into the darkness that lies beyond and face what is laying there. The same is true on your own journey: in your life you have erected boundaries and you must first learn how to resolve them so that you are free to choose your own future, without being limited by your past.
This first Step therefore shows you the forces which have shaped you and makes you aware of your personal limitations—-which you will learn to resolve in the next Step of Essence: The Road of Trials.
Step 2: The Road of Trials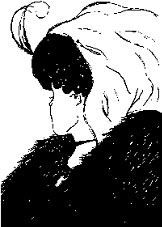 In the first Step you became aware of your limitations. These are the trials of your life! Now you will learn to resolve these, so that you can once more life more fully and choose your future without being tied down by your past. To do so, you'll learn some powerful techniques from psychology that are proven to generate results.
The key is learning to see whatever you struggle with differently. Take for example this image: Can you see a wrinkled old lady? Now try to see a beautiful young girl. Can you do it? This Step teaches you to do a similar switch with the issues you struggle with so that you resolve them. In one approach, you learn to change your thinking so that it empowers you instead of limiting you. In another, you learn to accept yourself as who you are, and thereby create a mental opening that allows you to move on with your life in the direction that matters to you.
Overall, the Steps of Essence follow the ACT approach (see article): 1)  Accept, 2) Choose what matters, 3) and Take Action to bring it alive. This Step teaches the 'A' part; the next Step teaches the 'C' part, to find what matters in your life, and later Steps the 'T' part.
Step 3: Vision Quest
You just learned to resolve your limits. Now you'll to find what matters the most to you. Out of this you will form an Authentic Vision for your life, which will link you to a greater purpose--not just for yourself, but also for your community or world.
To reveal what matters, you will use special indicators from your life: moments in which you were "in Flow," your values and interests, your "ways-of-having" and "ways-of-being," and much more. In the next Step, you will turn your Vision into actuality and learn to act authentically along the paths you lay out.
Step 4: The Authentic ACT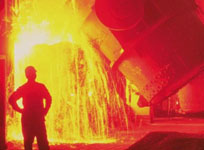 Here you learn to turn you Authentic Vision into actuality, and act authentically along the paths you lay out, that is, to act true to you true to yourself even under the most adverse conditions.
And you truly need this skill in life: while in the previous Steps you went inwards and found yourself, now you step outside into the world "as yourself." And that can be hard, because surely, the world will try to put you back "into your place."
But instead of listening to the external pressures, or self-limiting emotions such as fear or depression, there is another way: In this Step you'll learn to re-center when the going gets tough, and guide your emotional life so that it is aligned with what you want to create.
To do this, you'll learn some incredibly powerful techniques as used by the greatest actors, such as Meryl Streep or Robert De Niro, who are able to portray true emotions on cue in front of any audience. You, too, can learn to do generate authentic and empowering emotions by using these same techniques, and this Step shows you how.
Step 5: Authentic Growth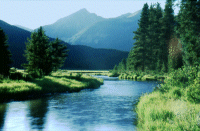 In the previous Step you learned to ACT authentically under any circumstances. Now you learn to make your Vision reality by designing and implementing various concrete paths to grow it into ACTuality
But when you look for your ways, they have to be grounded in reality; otherwise your Vision will stay a mere pipe dream. You want a Life Design that both reflects your Vision and has realistic pathways to bring it alive: out of this will grow your life worth living, fully expressing who you are.
To do so, your ways have to reflect both your unique abilities as well as the needs of the worlds. If it does not, you will struggle.
This Step teaches you to identify both, while also taking into account your unique situation. You will learn proven techniques that allow you to design fulfilling goals and ways to implement them.
Step 6: Authentic Evolution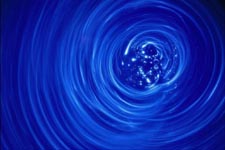 In the previous Step you learned to design and implement and an Authentic Life based on your Vision. This Step will help you evolve your path as you mature.
As you now move forward in your life, it is important to constantly evaluate and ask: Am I still on track? Does my Vision, my Path, still fit me?
In this Step, you will learn to recognize when it is time for change and the tools to do so, leading you to evolve authentically.
Finally, you will learn one last secret, born out of the supreme love for your Vision, which will ultimate free yourself and your creations.
Reviews: What Others Are Saying About "The Steps of Essence"
"It's rare for a book to contain so many profound insights as does this one. Porr's knowledge is broad, and his lived experience of the creative process runs very deep."   Amazon reviewer "
This book is the real deal. It's not gimmicky. It is not pop psychology. The Steps of Essence has a depth that most books of this genre do not."   Amazon reviewer
"An incredibly thoughtful, intelligent, and practical guide to becoming the person you want to be."   Amazon reviewer
"This is a well-thought out master-piece which provides excellent advice and useful exercises to help the reader get clear on the journey of his/her life."   Amazon reviewer
"This is not a feel good pop psychology book. It is a well laid out program with lots of exercises which will enable you to determine your core purpose."   Amazon reviewer
"The ideal of becoming authentic has been used in misleading or superficial ways by many over the years. Hanns-Oskar Porr's book offers the deepest and most viable conception of the authentic life I have ever seen. The Steps of Essence is clearly the product of extensive careful thought and practical experience. It has the potential to be enlightening and enriching to a very wide audience."
-- Dr. Charles Guignon, Professor of Philosophy, University of South Florida, author of On Being Authentic, Heidegger and the Problem of Knowledge, and editor of The Cambridge Companion to Heidegger.
"An extraordinary book! You end up savoring every morsel and celebrate each discovery. Merging philosophy, psychology, mythology, career design, and even method acting, this text has great depth and a sound basis -- finally, here is sustenance . Unlike other Limited works, Hanns-Oskar Porr has captured the essence of feeling alright about yourself, and guides the reader through a grand journey of discovery! I have seen my own clients grow and become enlightened by the concepts and illustrations outlined in The Steps of Essence."
--Kurt M. Hadrika, M.S., L.M.F.T., L.M.H.C.
"From Aristotle to Zen, this book draws on history's greatest thinkers in a breathtaking array of fields to synthesize a grounded, systematic approach to self-actualization and maximization of your potential. For those who quest to plan and map their future, but who are blocked by the perception that is a huge, overwhelming task, the author leads us on a step-by-step journey to break the task into parts, create structure and develop concrete steps to realize a personalized, unique and meaningful path to fulfillment. In the great tradition of Flow, you will learn to muster perceptions, emotions, choices, sensations, actions, goal-tracking, path adjustments, visualization, thinking out of the box and development of a brain trust to create a map for your personal growth and "finding your bliss". Along the way, The Steps to Essence guides us to weave our own personal meaning with wisdom and perspective from the fields of acting, architecture, biology, Buddhism, chemistry, Christianity, cosmology, etymology, history, literature, magic, movie making, myth, neurology/neurobiology, painting, philosophy, physics, project management, psychology, systems analysis, and weaving. This amazing book is not a solution for neurosis, but a map to personal growth. In the end, if you take this journey, east meets west, and you meet your-SELF."
--Karen Dunbar, Ph.D. Psychology,
"Hanns-Oskar Porr, a man who lives his values, has written a book of more than powerful impact. His multidisciplinary approach to the eternal quest to live an authentic life is a tour de force and the world will be a better place for his contribution. As a psychologist who has 33 years of helping people reinvent themselves, I can attest not only to the value of Hanns' approach but he has taught me much in the process. His depth and intellect will be of invaluable help to those on the journey for an impassioned life."
--Brian A. Schwarz, Ph.D., Career Management Consultant, founder of CareerDNA LLC and managing partner of The Talent Management Team LLC
"You will go on an amazing adventure of self-discovery, and delight in finding and creating your authentic self."
--Nicola Carr, UKRCP Registered Independent Counselor (United Kingdom)
"Do you know how to be happy? It seems simple, but research has shown that humans are notoriously bad at predicting what will provide gratification in the long term. As a successful professional, I had accomplished what thought I wanted in life, but found myself hungry for something more sustaining than career goals. Experiencing this compelling book –-with the interactive exercises, it isn't simply 'reading'–- helped me uncover key themes in my life that were masked by things I thought 'should' be important. In the end, The Steps to Essence helped me distill my own beliefs and values into the threads of essence that are fundamental to me, and create a personal roadmap for a more satisfying journey through life. What can reading this book do? It can help you move past 'coping' with life to spontaneous enjoyment and acceptance of oneself and others."
-Mary Ann P., a reader
"I was quite impressed with The Steps to Essence... It extends Joseph Campbell's hero model to be used as a means for personal growth. ... The exercises are gradual enough that there was a distinct flow in an otherwise very difficult process."
--TCM Reviews, read full review on TCM's site
"Before you can be true to others, you need to be true to yourself. 'The Steps of Essence: How to Live Life Well & Authentically' is a self-help guide for those who want to attain better living by gaining a better understanding of oneself. Author Hanns-Oskar Porr encourages readers to learn to understand themselves and gain a greater understanding of life through themselves. Drawing on some metaphysical elements such as one's own personal essence and vision, he provides much sound advice for getting one's life on the track they truly want. 'The Steps of Essence' is a worthwhile investment for spirituality and self-help readers."
--Midwest Book Review
"Do you feel estranged from your purpose in life? This book can put you back on track. Hanns-Oskar Porr does a wonderful job in setting you on your life's journey. Not only does he impart wisdom through his comprehensive research but shows you how to ACT upon what you learn about yourself to be authentic; the true road to happiness."
--Ileana Weichselgartner, Psychologist