by Hanns-Oskar Porr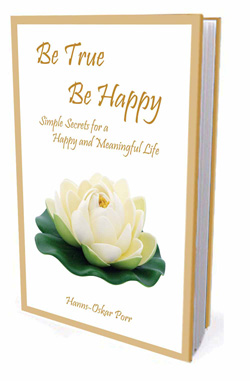 Print: 104 pages, 5.25x8" Softcover, ISBN 978-0-9841064-3-1, $12.95 amazon.com
Kindle: $10.18 amazon.com
In this short and insightful book, you'll find many simple-to-follow Secrets for creating a deeply fulfilling life. Hanns-Oskar Porr explains in easy-to-understand language how you can be happier by living toward what brings you intrinsic joy and meaning. You'll do so by consciously "authoring" your life and its story, strengthening what's important and trimming what's not. Grounded in practical wisdom, spiritual enlightenment, and state-of-the-art psychology, the empowering Secrets presented in this book reveal how to  create a rich and meaningful life through the process of "authentic authorship."
"One of the best books I've read. It has really helped me to put things in perspective and move forward positively & it's made an incredible difference in my life."   Amazon Reviewer
"Don't be fooled by the brevity (102 pages) of this book: this is a hand grenade! This book will most definitely change your life, or at the very least, change the way you look at YOUR LIFE."   Amazon Reviewer
"Definitely a great read!! ... every word had meaning. It's not like other books where you have 'fillers' to make the book seem longer. ... I've read several books on happiness and finding peace and I must say this is one of my favorites."   Amazon Reviewer
by Hanns-Oskar Porr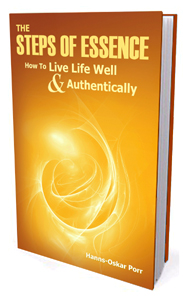 Print: 256 pages, 6x9" Softcover, ISBN 978-0-9841064-2-4, $19.95 amazon.com
A COMPLETE MANUAL for creating an AUTHENTIC AND FULFILLING LIFE:  With well over one hundred exercises, here is a profound and effective self-study course for self-actualization that will help you find your life's way.
By interweaving sound wisdom from philosophy, spirituality and mythology with the best techniques from psychology proven to generate results, this remarkably grounded book gently guides you to learn to: Find yourself. Then be true to you. Always.
This book is the real deal. It's not gimmicky. It is not pop psychology. The Steps of Essence has a depth that most books of this genre do not."   Amazon reviewer
"This is a well-thought out master-piece which provides excellent advice and useful exercises to help the reader get clear on the journey of his/her life."   Amazon reviewer
"This is not a feel good pop psychology book. It is a well laid out program with lots of exercises which will enable you to determine your core purpose."   Amazon reviewer